Ecological and environmental components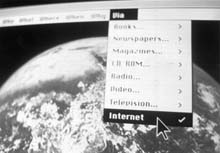 The only chance for success in tomorrow's competitive world is recognising and implementing the advantages of ecological and economic optimisation. Unswerving attention to planning, process control and building operation will be an essential component of success.
• The project company's exemplary attitudes and actions will transmit the
concept of the Leipziger Platz of the future – words, pictures and examples to generate broad acceptance.
• The project partners favour well-being as a result of human-scaled con-
struction in the sense promoted by Le Corbusier: harmony of form, size and content.
Project planning is based on DIN ISO 14001, an auditing process which ensures that only qualified market partners with appropriate training and experience contribute the specified quality criteria and maintain them as a longterm
process. At Leipziger Platz, WALTER BAU AG and the partner group will
guarantee the creation of an exemplary urban planning project having all the necessary features and fulfilling all the desired objectives.